Legalization of documents for the Republic of Indonesia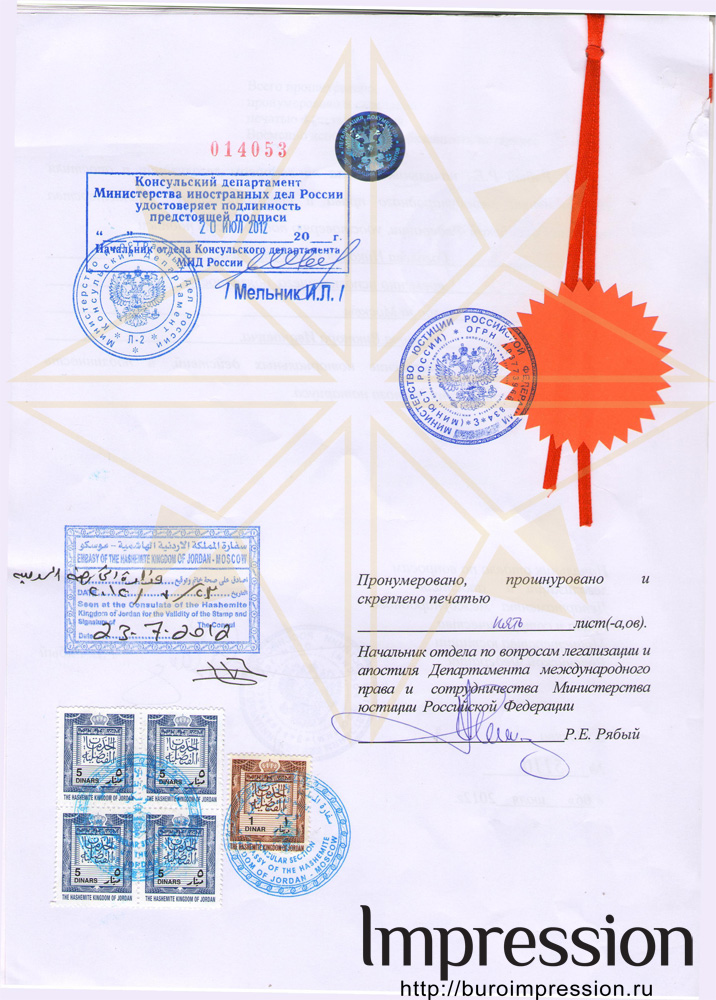 Indonesia (the official name is the Republic of Indonesia) is the largest island nation in the world, located in Southeast Asia. Indonesia's population amounts to more than 250 million people.
Indonesia is one of the most promising emerging economies, the main share of GDP falls on industrial production, followed by the service sector and agriculture.
If your activity is associated with this region and you need to provide commercial, charter or private documents to the authorities of Indonesia, they must be duly legalized.
Since Indonesia has not signed the 1961 Hague Convention on the mutual recognition of official documents between the states, the document will have to undergo a full consular legalization. It's not very exciting, but it is a mandatory procedure to ensure that your document is officially recognized and has legal force in the territory of Indonesia.
Legalization of documents for Indonesia requires three stages: first, the document is checked in the Ministry of Justice, next in the Ministry of Foreign Affairs and then is sent to the Consulate of Indonesia for affixing the required stamps. Even though the official language of the country is Indonesian; the Consulate also accepts translations made in the English language.
To avoid problems caused by the improper paperwork and not to waste your time on the multiple visits to government agencies, you may contact the Translation Bureau 'Impression', which will help you make the translation of documents and prepare them properly for consular legalization in the Ministry of Justice, Ministry of Foreign Affairs, and the Embassy of Indonesia, as well as to conduct a full consular legalization of documents for Indonesia in the above agencies.
You can check timing, cost and peculiarities of the legalization for Indonesia by phone numbers listed in Contact us section or directly in our office.
Cost and time frame for legalization of documents in Republic of Indonesia embassy
Type of legalization
Cost per document, USD / Time frame
The Ministry of Justice RF + The Ministry of Foreign Affairs RF (MOFA RF)
45 / 11 business days
90 / 7 business days
The Ministry of Justice RF + MOFA RF + The Embassy of the Indonesia
70* / 16 business day
130* / 10 business days
The Embassy of the Indonesia
45 * / 2-5 business days
Chamber of Commerce and Industry of the RF + Сommercial attache of the Indonesia (commercial document)
90* / 2-6 business days
* The price does NOT include the consular fee.
In case of legalization of more than five documents a discount of 10% is given.
Back