Legalization for Vietnam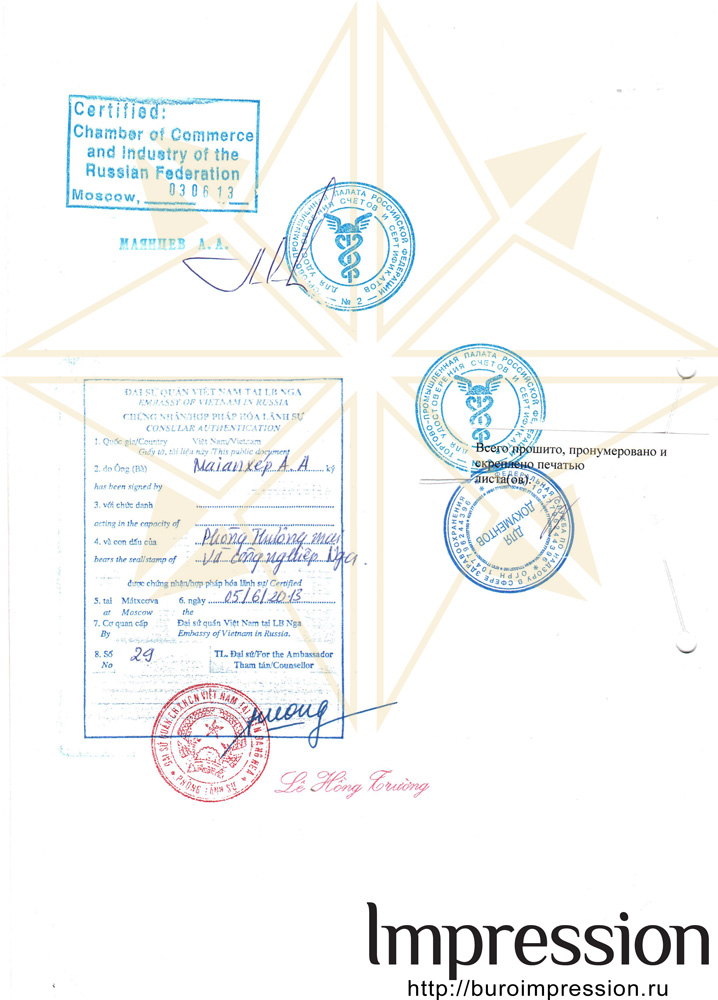 As a general practice there's no need to arrange the legalization of documents for Vietnam. The point is that between the Socialist Republic of Vietnam (SRV) and the Russian Federation there is a treaty on mutual recognition of documents. However, quite often, when it comes to commercial or statutory documents of the company, Vietnamese organizations and companies require the documents legalized by the Vietnamese Embassy.
Currently the Embassy of Vietnam in Moscow certifies only the translation into Vietnamese. Each document is considered individually. Documents in the Embassy are usually assured within 1-2 days.
While drafting the documents by self you may lose valuable time in case of improper paperwork, or even get a waiver. It's worth to entrust work to prepare documents for the legalization in the Embassy of Vietnam to professionals. Our bureau will help you to translate and legalize the documents for the Republic of Vietnam as soon as possible.
Back