Legalization for Colombia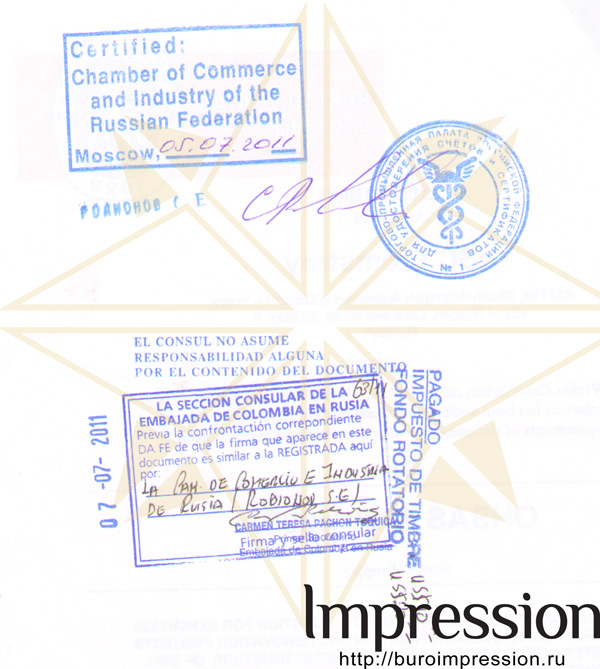 Although the Hague Convention of 5 October 1961 came into force in Colombia on 30 January 2001 meaning that affixing an apostille on documents was enough to legalize Russian documents for use in this country, yet commercial documents (commercial invoices, bills, statements, balance sheets, etc.) are required to pass through a full consular legalization procedure.
This is because various types of commercial documents issued in Russia cannot be apostilled under the laws of the Russian Federation. The only way to legalize such documents for use in Colombia is to affix the stamp of the Chamber of Commerce and Industry of the Russian Federation and authenticate this stamp at the consular section of the Embassy of Colombia in Moscow.
Our translation agency, Impression, offers services on consular legalization of Russian commercial documents of companies and individuals for use in Colombia. Information about the cost and duration of consular legalization can be found here .
Back